For Halo 5: Guardians my team created a global, multi-player, multi-channel hunt to find and assemble all 117 pieces of a puzzle that revealed the never-before-seen Halo 5 key art. Exclusive access to the hunt started with our email.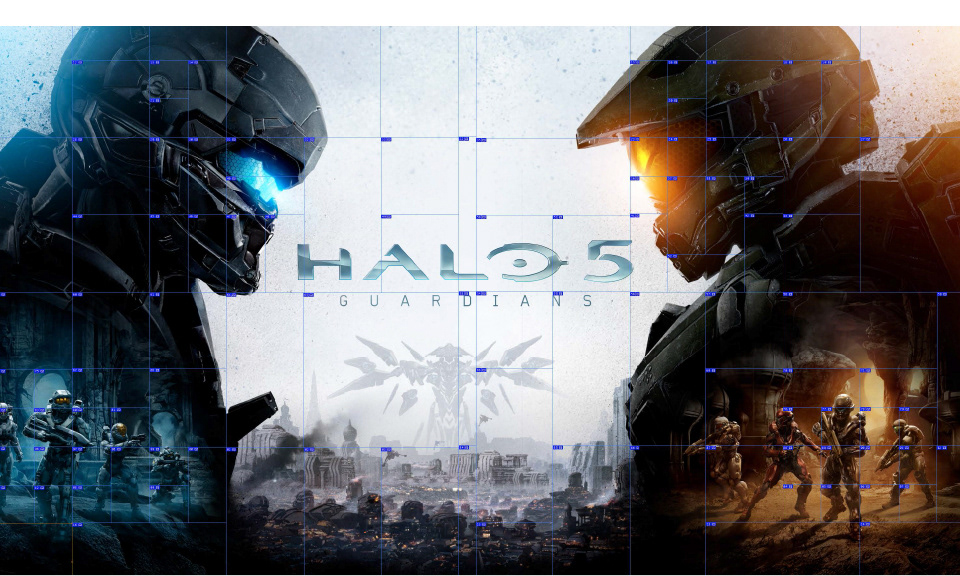 My team launched the global campaign by delivering 3 pieces of the game's key art (all 117 slices shown above) to Halo's most loyal fans with a mysterious email with 3 blinking stars (shown below in just a few of the many translations).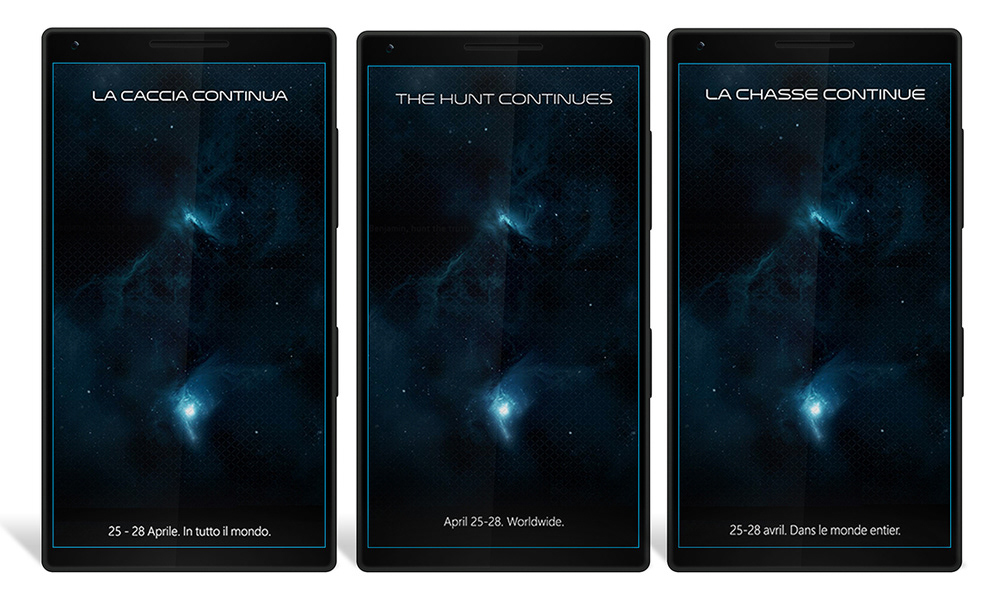 From there, we seeded the rest of the puzzle pieces over 3 days across various Halo owned channels (social, web, celebs, industry news) around the world. No channel or country had all the pieces, so fans had to work together in order to solve it—ultimately creating worldwide buzz for the title.

"Hope when I wake up tomorrow, there is some development regarding these #HUNTtheTRUTH images that have surfaced. I am becoming impatient. Lol"
"This is getting exciting! #Halo5 #HUNTtheTRUTH reddit.com
"HUNTtheTRUTH is amazing I love the whole campaign, ads, audio and this"
"A new trailer, maybe? God damn the marketing for this game is awesome."
"Watching the #HUNTtheTRUTH stuff going on right now is super fun"
"If you live in the US, check your emails! You may have an email for the Halo 5 photos #HUNTtheTRUTH"
"Those crafty buggers hid an image on a Black Ops 3 Xbox Wire post"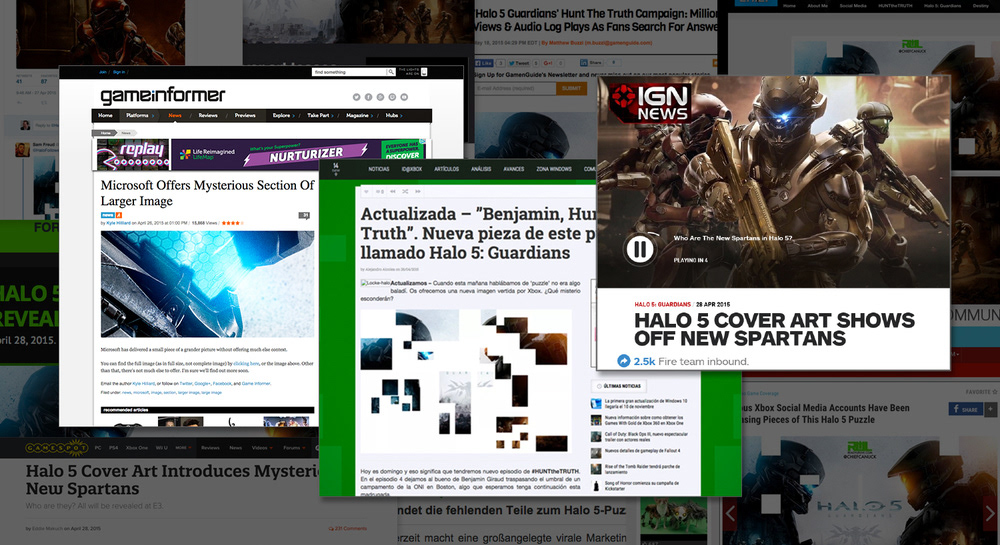 "This took extreme orchestration, and care on the messaging and roll out to hit the right tone. Which you did in spades on both. Excellent work! Something to remember and be proud of for sure." – Kirsten Ward
General Manager, Windows and Devices Marketing at Microsoft
"This was a huge worldwide effort and you nailed it." – Brian Coles 

Director, Consumer Engagement at Microsoft 
"Thank you all, thank you to your teams, thank you global counterparts, thank you 343, and thank you Halo. This was an absolute blast." – Bob Zammit 

Xbox CRM | Marketing Communications Manager - Windows and Devices Group at Microsoft